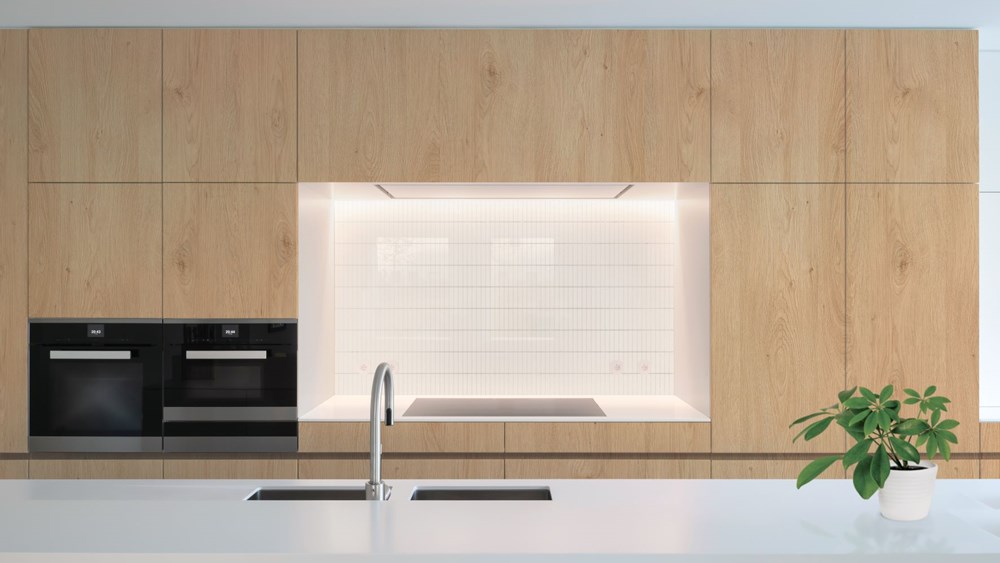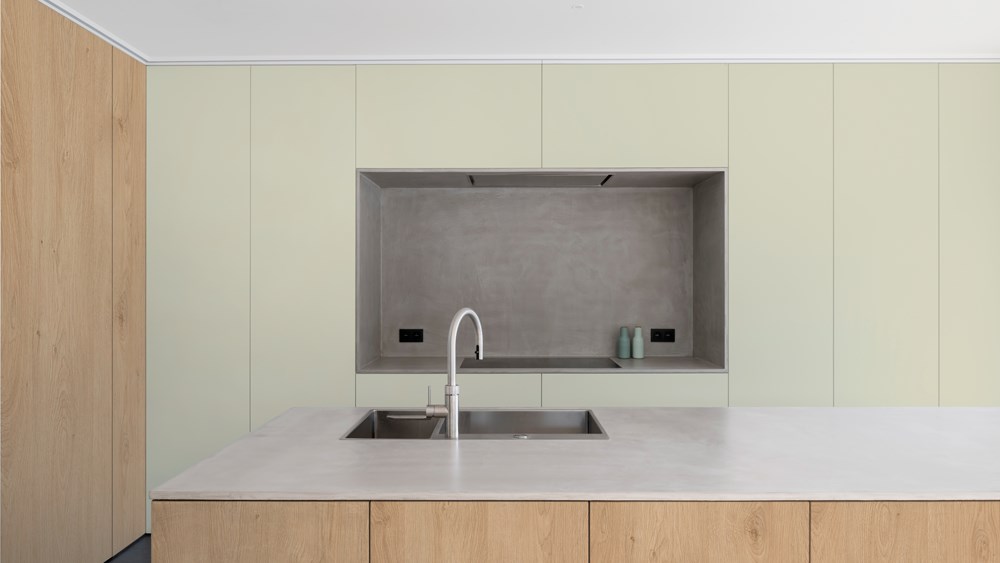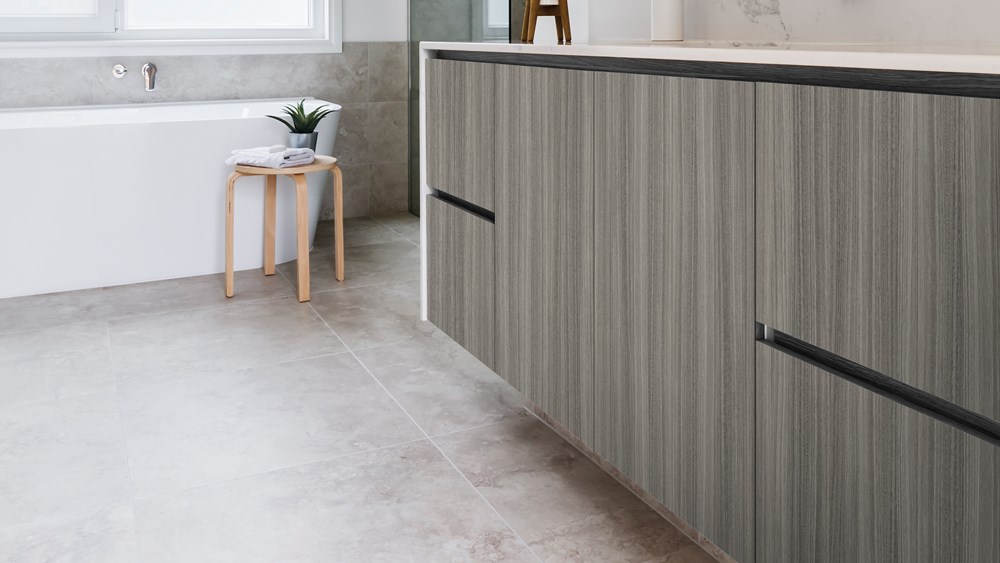 Cohesive melamine colour palette anchors new releases from Prime Panels
22 Nov 2022
Seven stunning new colours have been introduced to the Prime Melamine range, using a cohesive palette that blends soft pastels with a clean-grained oak, a smoky Eucalyptus and an oxidised metallic effect in grey tonings.
The four solid colours feature close matches to two popular Resene colours – Quarter Lemongrass and Triple Duck Egg Blue, along with a soft Grey Pearl and a mossy green called Atmoss.
Devon Oak has already received rave reviews for its clean-grained structure and mid-tones that make it a versatile woodgrain to pair with both dark and light colours.  Our deeply textured Timberland plate is the recommended finish and is what samples are produced in.
The soft tones within Smoked Eucalyptus make it a true chameleon, that appears to take on the hues of any solid colour that is paired with it.   From pinks, to dark or pastel blues, any shade of green and the crispness of black or white, it works with them all.  It's also shown off to best effect using our Timberland finish.
Lunar, is an interesting mix of shades that can be viewed as having either an oxidised metal or distressed concrete effect.  It pairs beautifully with all our new solid colours, plus dark greens and blues.  With a more industrial vibe it provides a new option for commercial projects and a more interesting alternative for internal cabinetry as it goes well with the dark anthracite hardware.
The updated Prime Melamine range now offers 62 colours, with a choice of five finish plates.  Affordable, family-friendly and highly durable, and with a 20 year reputation for quality, Prime Melamine is an easy choice to make for interior joinery, furniture and more.
When pressed on our fire-rated Black MDF FR Prime Melamine achieves a Group 1-S making it a perfect option for decorative wall linings in commercial buildings.