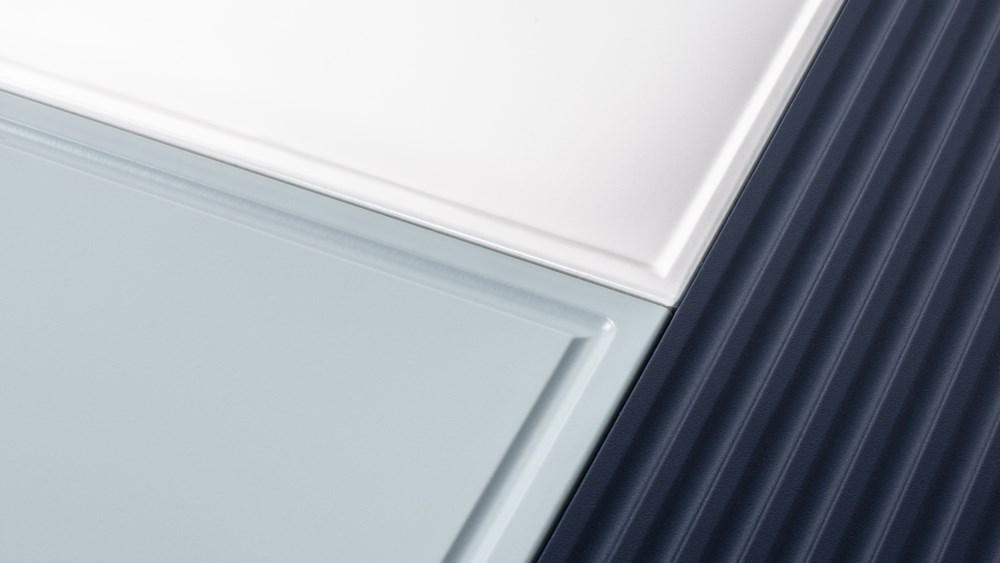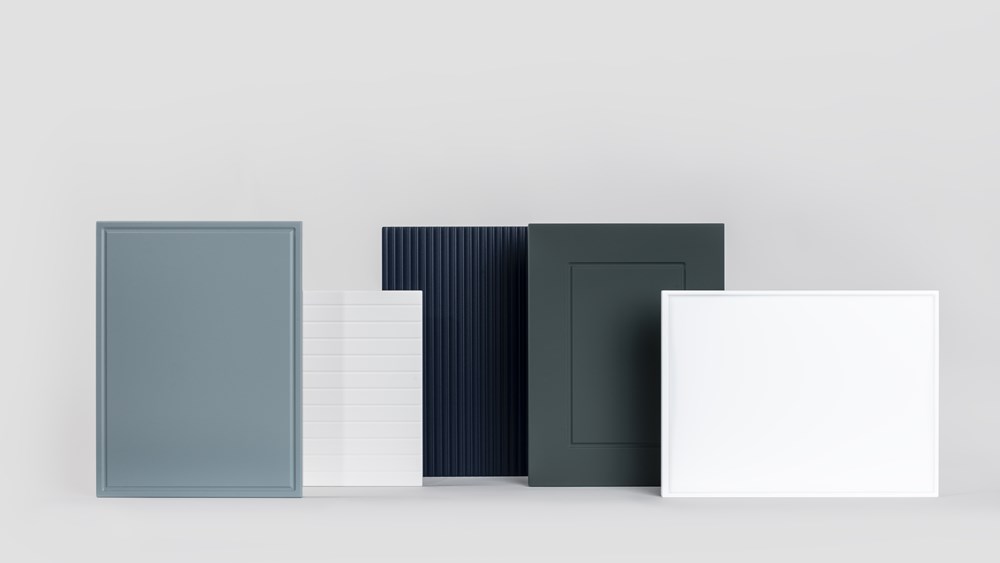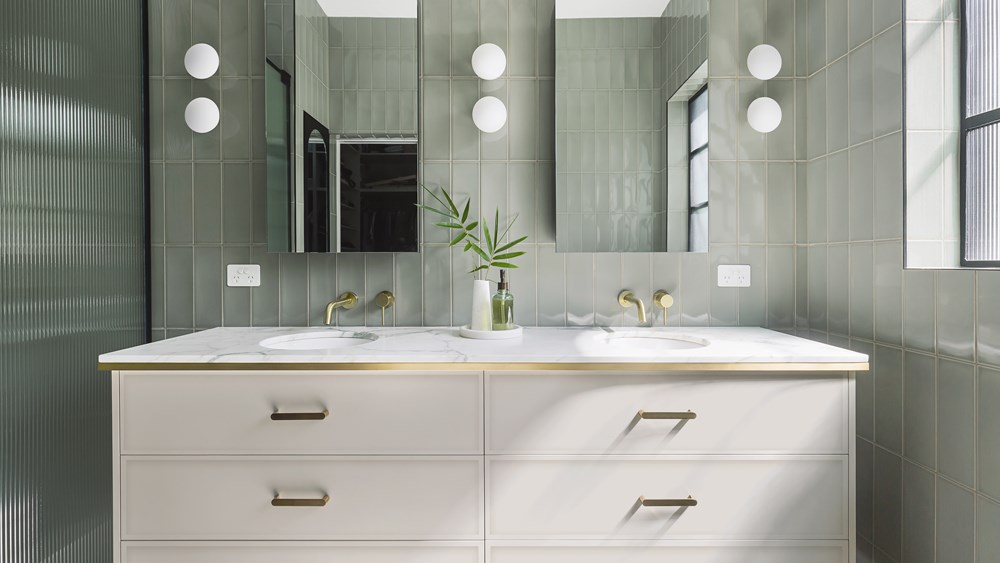 Dezignatek add Six new profiles to their range
14 Jun 2023
Dezignatek is delighted to announce the introduction of six new on-trend door profiles to their extensive range. Five are available as thermoformable vinyl doors or as paint-ready, with a sixth option available as a paint-ready only.
In a continuation of the trend towards thin frame doors, the new Brussels profile has a narrow 6mm edge providing a sleek and sophisticated look that will easily work with any kitchen or bathroom scheme. The previously introduced Berlin profile with a 20mm frame has proved hugely popular and demand has been growing for this thinner option.
Both Munich and Rhone feature small-scale batten style profiles – the Rhone with 25mm wide battens and the Munich with 12mm creating a fluted-style appearance. Both look terrific when finished in impactful dark colours but also work equally well in pastels and woodgrains.
 
The remaining two thermoformable profiles are a more modern take on previous designs with a crisper 3mm radius edge. Sicily is an update on the Capri profile while Stockholm features a narrow groove set 13mm inside the outer edge of the door, again a more modern interpretation of previous designs.
The paint-ready only option, Hawea 25, features a sharp angled picture-frame edge and like all paint-ready doors is produced by Dezignatek using NZ-made high-density fibreboard and sanded through a high-tech finishing line to provide an ultra-smooth surface for lacquer.
The new thermoform door profiles, combined with a palette of 42 vinyl colours gives an immense range of combinations that can work with traditional style villas using shaker-style profiles or a sleek and ultra-modern kitchen where the flat profile Milan door is all that's required.
What is common to all thermoformed doors is a seamless edge as the thermoform is vacuum sealed and pressed around the front and edges of the door which means no edgetape is required. The vinyl is a highly robust surface that won't dent and scratch like lacquer and is super easy to clean, just needing a wipe down with a damp cloth to remove any surface grime.
Dezignatek has Eco Choice Aotearoa accreditation (formerly Environmental Choice NZ) on all its solid thermoform colour doors and offers a 10 year warranty on all its thermoform doors.