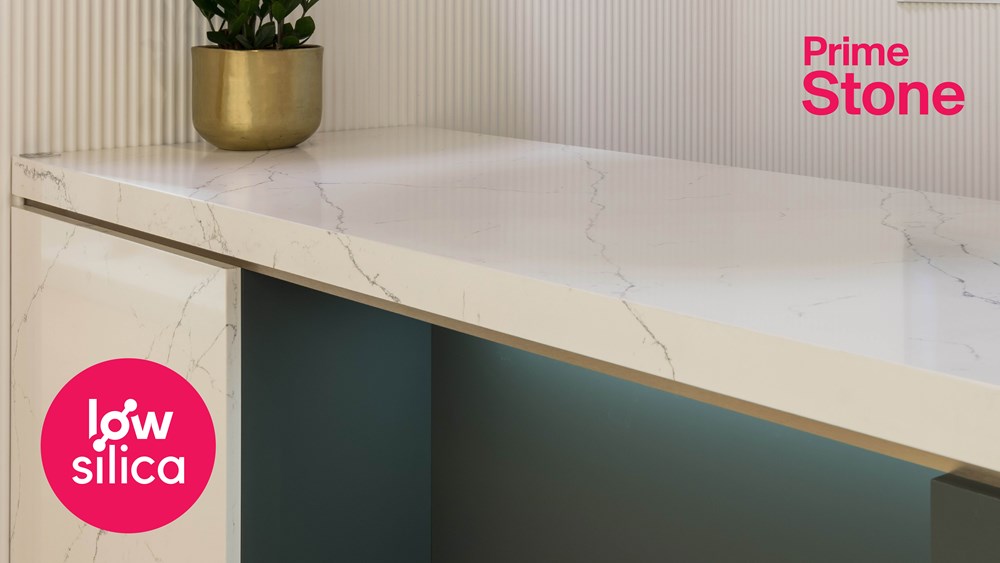 NZ Panels Group moves to replace its engineered stone with a low silica alternative
20 Apr 2023
Fabricators put on notice that supply will be restricted to those following RCS guidelines.
NZ Panels Group will replace its entire engineered stone range, marketed under the Prime Stone brand, with a low silica alternative by early next year.
Respiratory silicosis  has become a growing issue for workers in the stone industry and NZ Panels Group was a founding member of the NZ Engineered Stone Advisory Group, supported by ACC and Worksafe which created safe practice guidelines for stone fabricators.
NZ Panels Group Chief Executive, Lou Cadman, said the company was going a step further and would not supply fabricators who did not adhere to the RCS guidelines.
"We are giving notice that from 1 July this year, if any fabricators are not registered and participating in the RCS Accreditation programme, then they will not be able to buy from us. And if they have not received either silver or gold level accreditation by 31 December 2023 then we will no longer supply them.
"If fabricators adhere to those RCS guidelines – which means wet-cutting of stone with the appropriate PPE and dust extraction systems in place - then it should mean they are operating within the safe exposure guidelines set by Worksafe," he said.
"End consumers should have no cause for concern as engineered stone is inert once it is cut and installed – provided there is no cutting done on site -which it never should be."
"The major ingredient in our new range is recycled glass, he said.  "That forms more than 50% of the benchtop slab, with the silica content under 30% for all our key ranges which account for most of our sales.  A small handful of designs will be under 40% for the extra-large slabs offered on our jumbo range.
"Our low silica range will then be comparable to other natural stone products such as granite which can have silica levels as high as 40%. 
Lou Cadman said the company had always had a strong and proactive safety culture and wanted to be supporting fabricators to operate as safely as possible. 
"It's absolutely the right thing to be doing.  We expect all fabricators to adhere to the NZESAG guidelines and participate as registered RCS members working towards gold status."
The new low-silica product would be introduced into the Prime Stone range from the last quarter of 2023 as top-selling existing designs transitioned over to the new recycled glass formulation, and new designs were added.