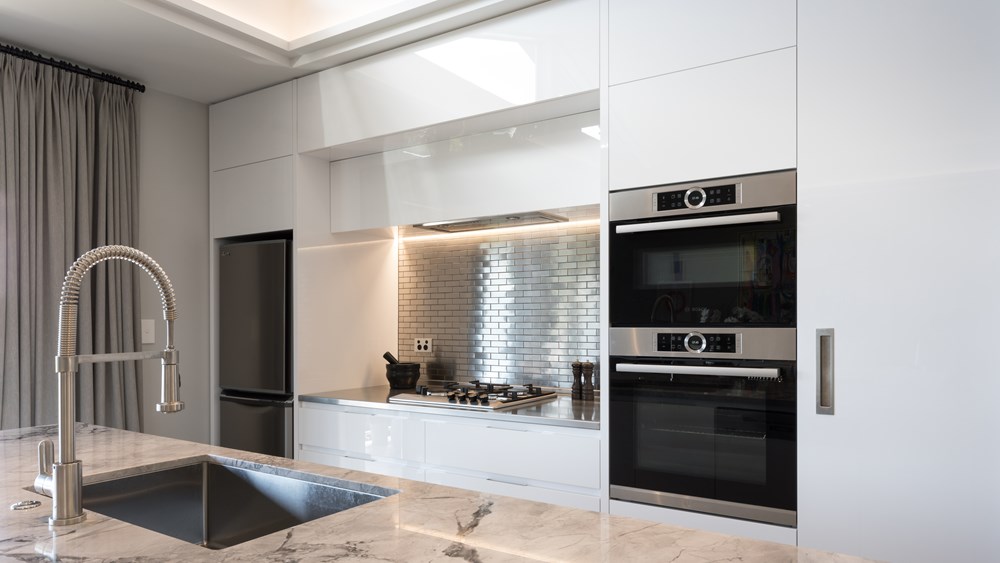 Prime Acrylic changes to Ultraglaze acrylic
13 Mar 2023
Prime Acrylic decorative panels will now be known as Ultraglaze acrylic panels.  With both brands owned by NZ Panels Group and using the same high quality acrylic from Senosan in Austria, it made sense to combine them under one name.  
All Prime Acrylic colours are available in the Ultraglaze range, along with two additional ones - a matt metallic called Nickel and a Soft Grey gloss acrylic.
New and more cost-effective panel options also come with this change.  Along with the premium double-sided panels Prime Acrylic offered, Ultraglaze has a premium face/standard back option for gloss colours.  An even more budget-focused offer is Panelglaze - a standard face with matched melamine back. Panelglaze is available on a select range of five colours.  1mm laser or standard edging is available for all colours.
The removal of Prime Acrylic as a brand in the market mainly impacts designers and architects who have Prime Acrylic samples and keychains.  To avoid wastage, Prime Acrylic samples will be retained in the short term but the Ultraglaze website has the Prime Acrylic colour listed underneath to avoid any confusion.